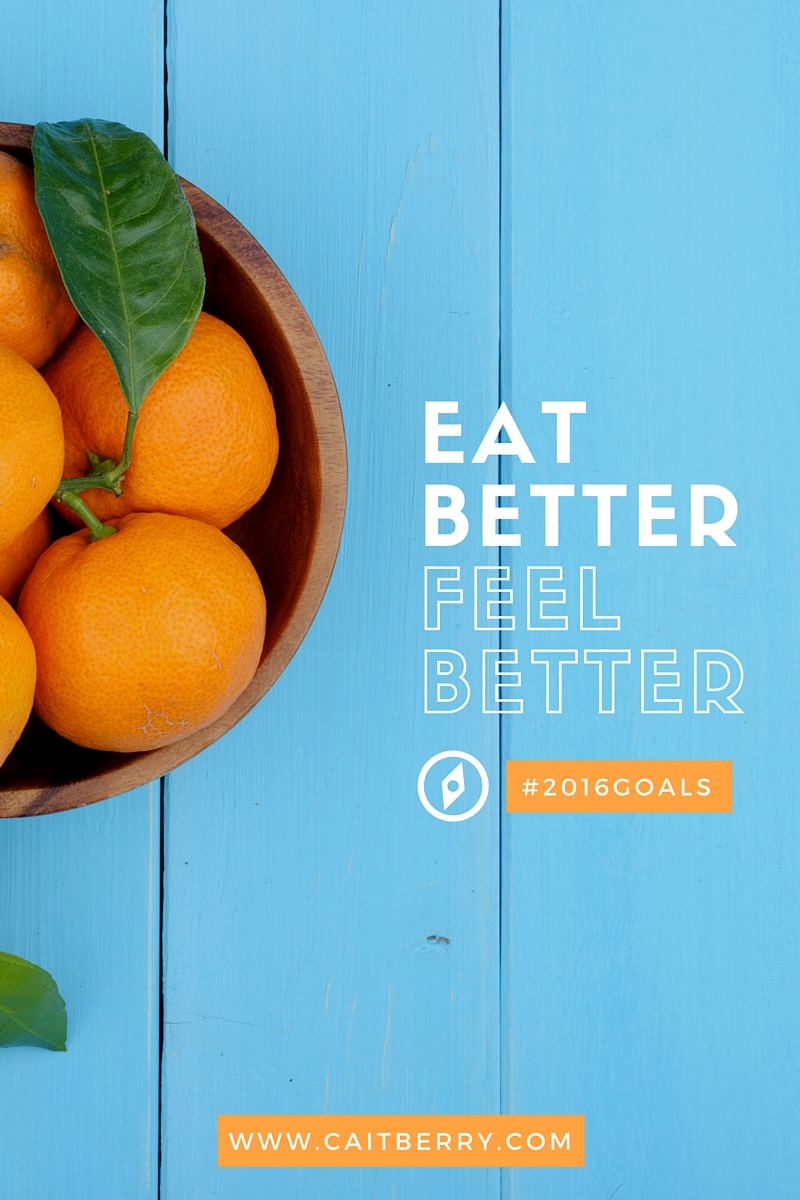 If you're anything like me the Holidays really knock the health out of you. Not only are you solely surviving off of cookies (not recommended, but it happens to the best of us), you also find yourself stressed and anxious over the upcoming year. I am always an equal share of stress ball and optimistic loon over the approaching new year. I am a planner. I like to forecast out exactly what I want out of the new year and I'm not exactly good at keeping my list small. I always bite off way more than I can chew and behind the scenes I'm a maniac while on the surface I'm complimented on how "together my life seems" and better yet "what an adult I am."
In 2016 my goal is to take care of myself from the inside out, something that most always hits the back burner when I'm busy being "an adult."
The plan is simple, I'm going to grocery shop every Sunday and cook my meals, pack my meals and properly fuel the tank, clean eating as some call it. Starbucks will surely wonder if I died. It'll take a week or two before they start checking the obits. I'm going to schedule quality time for myself. Like, legit put it on the calendar and treat it like a business meeting. This will probably take the form of yoga or spinning because there is no better stress outlet for me than a good sweat sesh to keep me sane. This is nothing new to me, but it is something that has slipped recently and I can certainly feel the pain.
This year my goals will be simple. I plan to take care of me, the foundation, and all the other stuff will fall into place. I'm sure of it.
What are your goals for 2016?
To check out the meal plan I've been following head over to www.toneitup.com