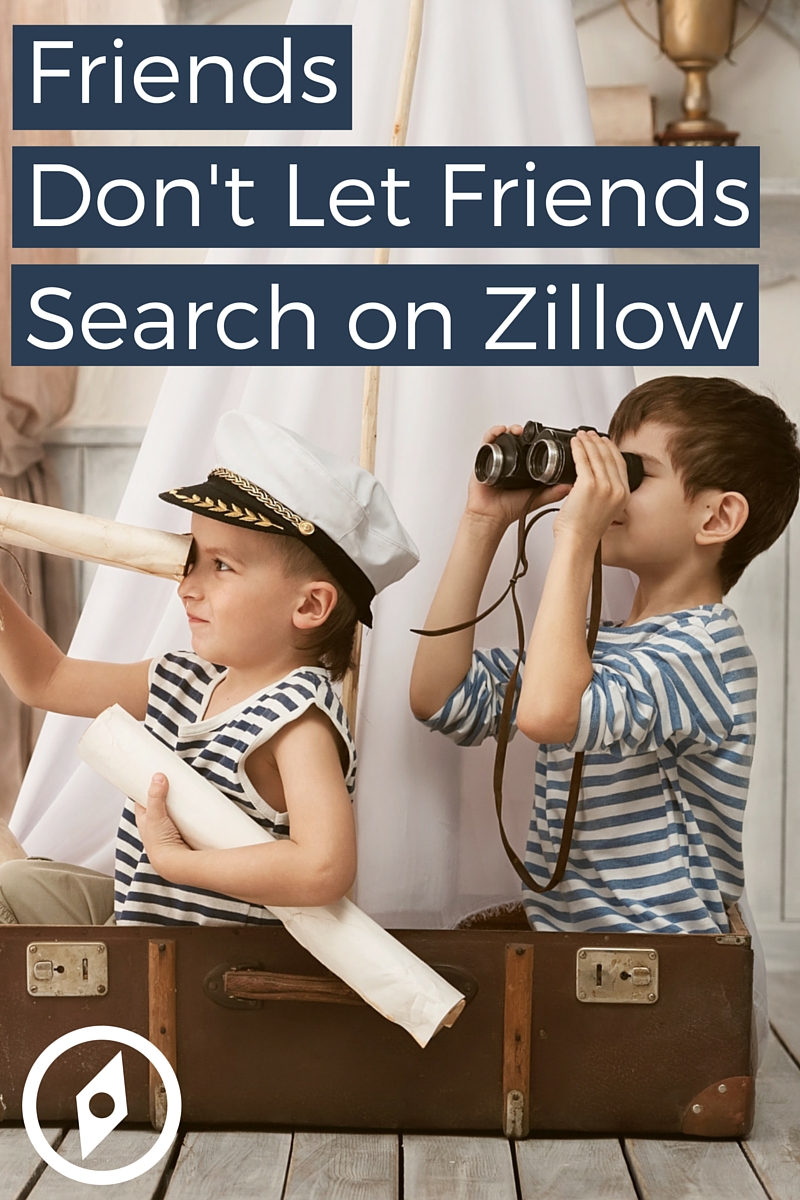 Disclaimer
I can't stand Zillow and Trulia. According to Zillow they spend $110 Million per year combined on Zillow and Trulia marketing campaigns. Their mission is to be the #1 home buyer and seller real estate and lending portals in America. Their sites are pretty, they are user friendly and they contain a lot of information. Bad information (statistically very bad information) but none the less information.

Without fail, whenever I start working with a new client they flood my inbox with links to houses from Zillow. 100% of the time I have to report that they wasted their night "falling in love" with homes they can never have because they've already sold.
Terrible Data
In some markets only 47% of listings have correct sales price according to a 2013 study from Inman News. My favorite personal experience was when a client called because she was excited to see that a home on Zillow in her desired neighborhood was only listed at $95,000. It was missing a 2 in front of the 95,000 ($295,000 was the real price). A recent study from Redfin found that 36% of listings on Zillow were no longer for sale, whereas 0% of listings on local broker's sites were no longer for sale. An Independent Study found that only 60% of MLS listings were found on Trulia and Zillow. To summarize that means that 1/2 of the listings have the wrong sales price, over 1/3 are no longer for sale and more than 1/2 of all of the MLS listings are not on Trulia and Zillow. How can this be? The answer is simple, Zillow and Trulia's listings can be manually updated. Anyone can claim a listing and make changes or better yet forget to make changes to it. If a real estate company is automatically sending them data, it can take Zillow and Trulia up to 9 days to update.
What's the solution?
Because I love solutions to problems, I suggest you try the 'Home Scouting' MLS App! It has 100% of the MLS listings and provides you with accurate and up to date information. It's easy to use and will save you the headache and heartbreak of relying on false information during your home search.
Simply go to your app store and download the Home Scouting app. Use my VIP code: realestatewithcait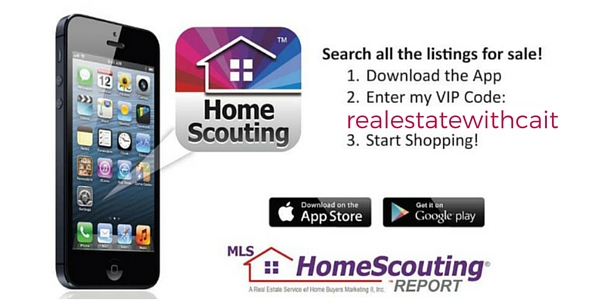 Try the App and let me know what you think! Also, I would love to connect with you on Facebook and Instagram so give my pages a little love!
Happy exploring, Friends!
Cait